Appalachia Portraits 01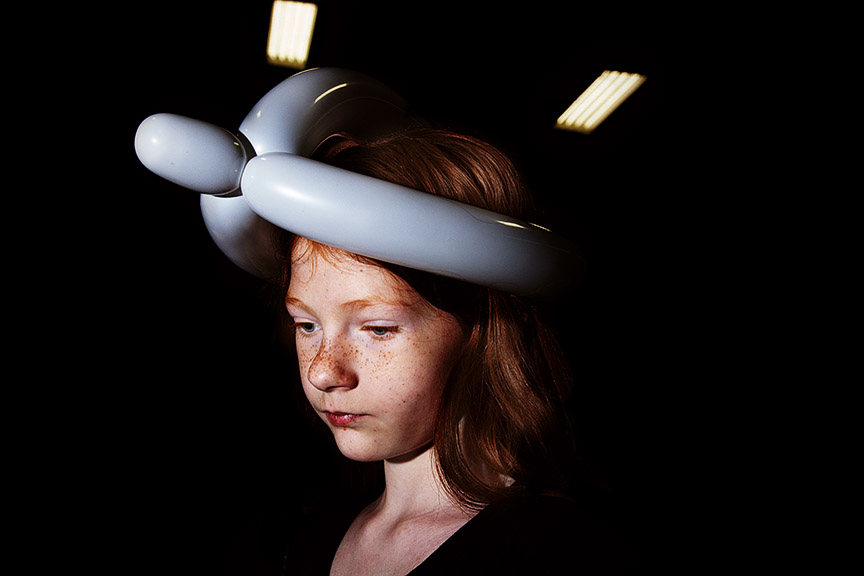 ---

I'm not sure what this boy was doing. Â Most of the time I was with him he would do this: Â head rolled back, eyes glazed. Â He didn't see to notice me at all. >> He was pretty darn perplexed by the day's activities.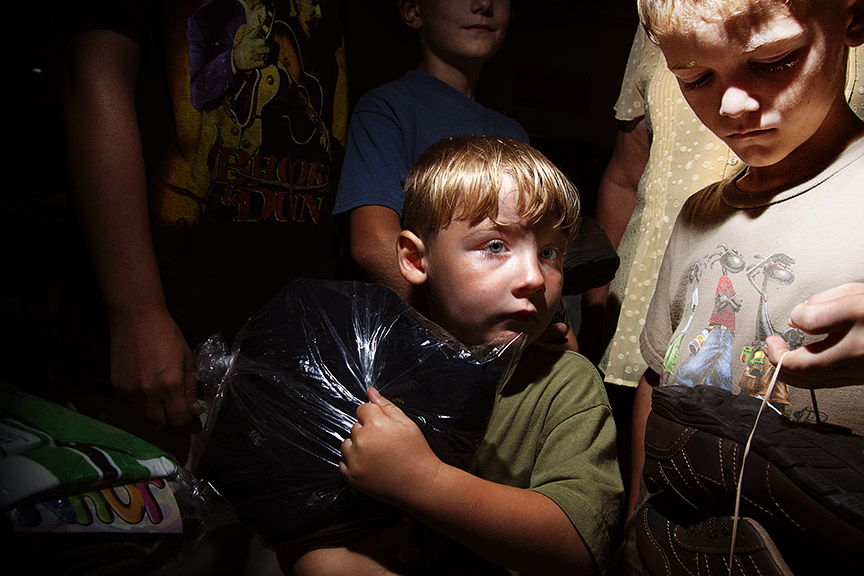 ---
A little boy clutches his new clothes while his older brother eyes his new shoes with an odd mix of stoicism and resignation.
---
I did see a few smiles. Â >> I kept telling this kid not to look at the flash I was holding. "Hey! Â Look at the camera! Â Look at me!" Â He looked at the flash. His friend said, "He doesn't listen to anybody!"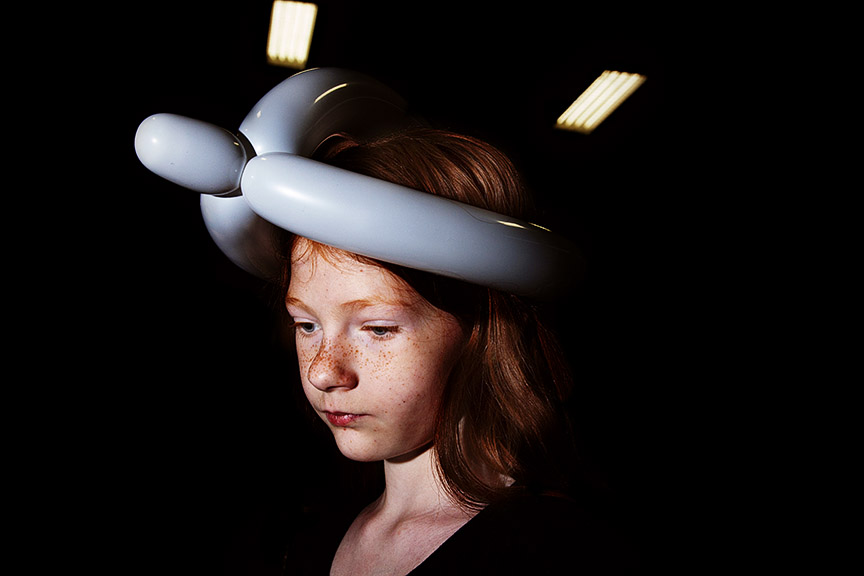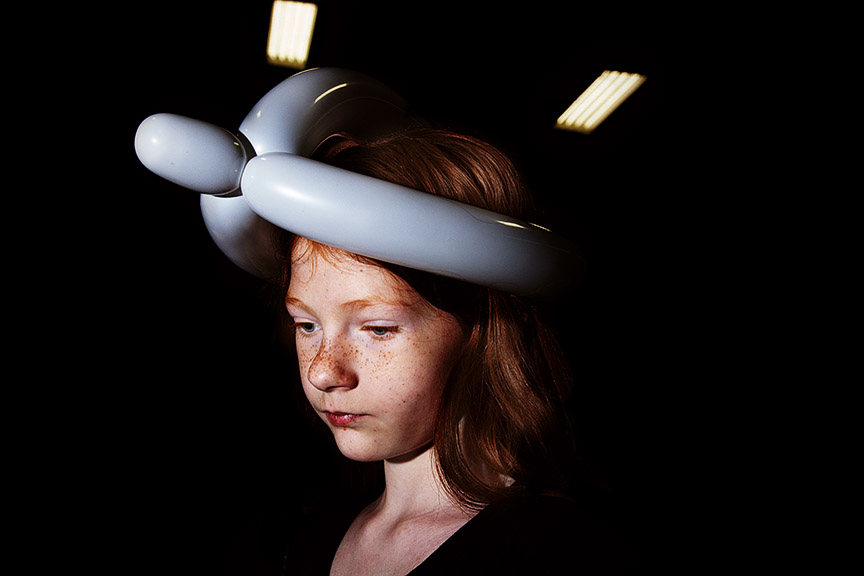 ---
The clowns were making balloon hats for any child who wanted one. Â I don't think a balloon hat has ever been worn with such a granite expression.
---
I took their pictures and then I'd get a nod or sometimes nothing at all.  These young men had  peaceful, quiet auras.  I hope life isn't too hard on them.  I hope they remain peaceful.
---
These pictures were taken in rural  coal country & Appalachia in 2014
---
---
Text and Images © Andrew Auten – All Rights Reserved
---