10-06 The Blue Swallow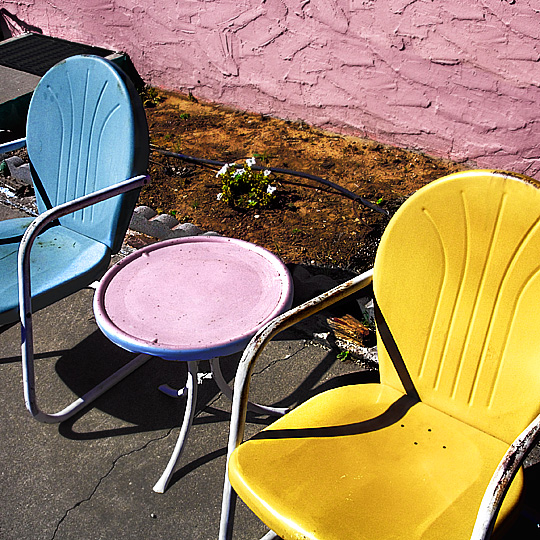 ---
In 2006 my wife and I drove from Houston, Texas to Tucumcarri, New Mexico in one straight drive.  We did the drive having slept for only one hour the previous night.  Neither one of us remember anything about the trip except one part where we both thought the nighttime sky was flashing. We stopped hallucinating long enough to check ourselves in to the famous Blue Swallow on Route 66 in Tucumcari.
The next morning we ate at a restaurant called "Restaurant".   The place was owned and run by a huge Navajo family.  The children waited tables  and looked you right in the eye.  Children should work.
We saw the Blue Swallow Motel again last year and it  had been painted blue.  "Restaurant" was gone.  Bah.
---
---
Text and Images © Andrew Auten – All Rights Reserved
---