A Crossdresser, a drag queen and a baby.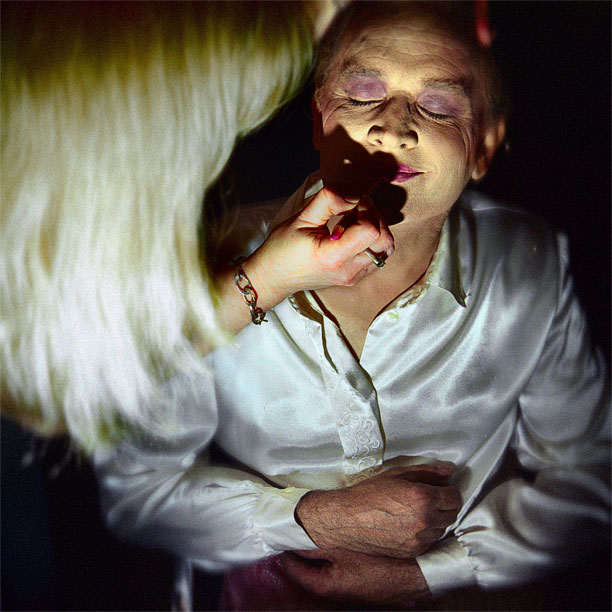 ---
Years ago, the Houston film industry went through one of it's massive implosions and my wife and I, who had always been able to cobble together a living, were facing some pretty rough issues as far as money was concerned.
In the local classifieds-paper I found an ad seeking a video editor for "fashion and lifestyle" videos.  It turns out they were actually making cross-dressing pornos.  I took the job because a paycheck is a paycheck.  Plus, there was something demented and dangerous about this world.  Within a few weeks I was writing, shooting, scoring and editing these weird little pornos.
The company was bankrolled by a Conoco executive and managed by a dominatrix who who spanked all the Christian Republican politicians, judges and businessmen in south Texas.  I saw a lot of very, very strange and disturbing things.
And let me tell you this:Â  DON'T TRUST ANYONE WHO PRAYS IN PUBLIC!
I include in this set a picture of my friend's baby just so I don't come off like a total godless weirdo.  The baby is probably not a crossdressing Christian Republican but at this point it's hard to say.
---
---
Text and Images © Andrew Auten – All Rights Reserved
---