Nebraska has a superkat.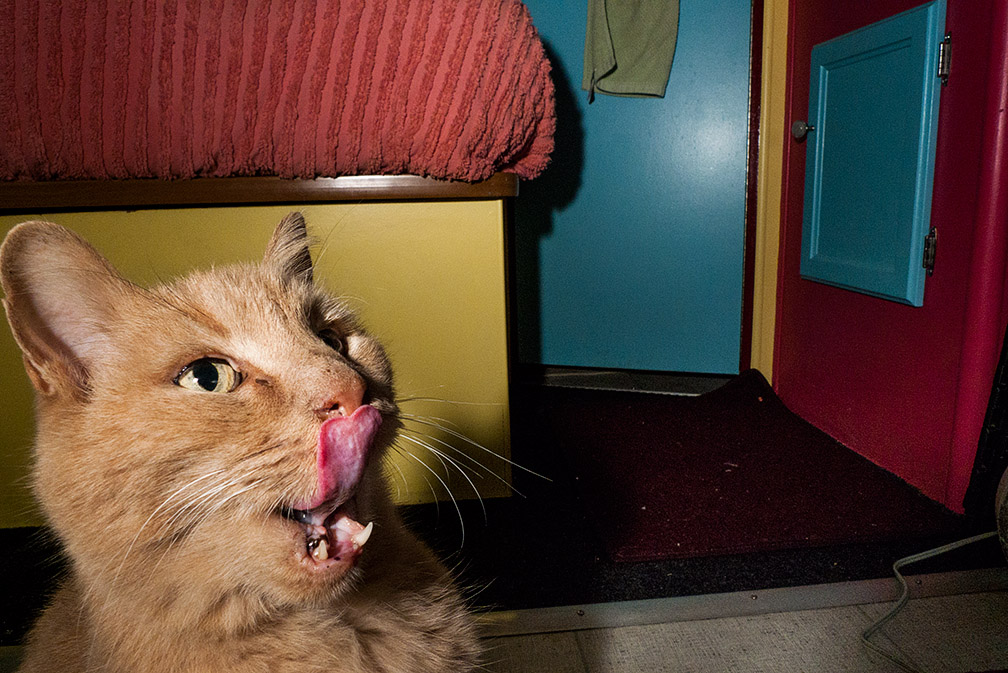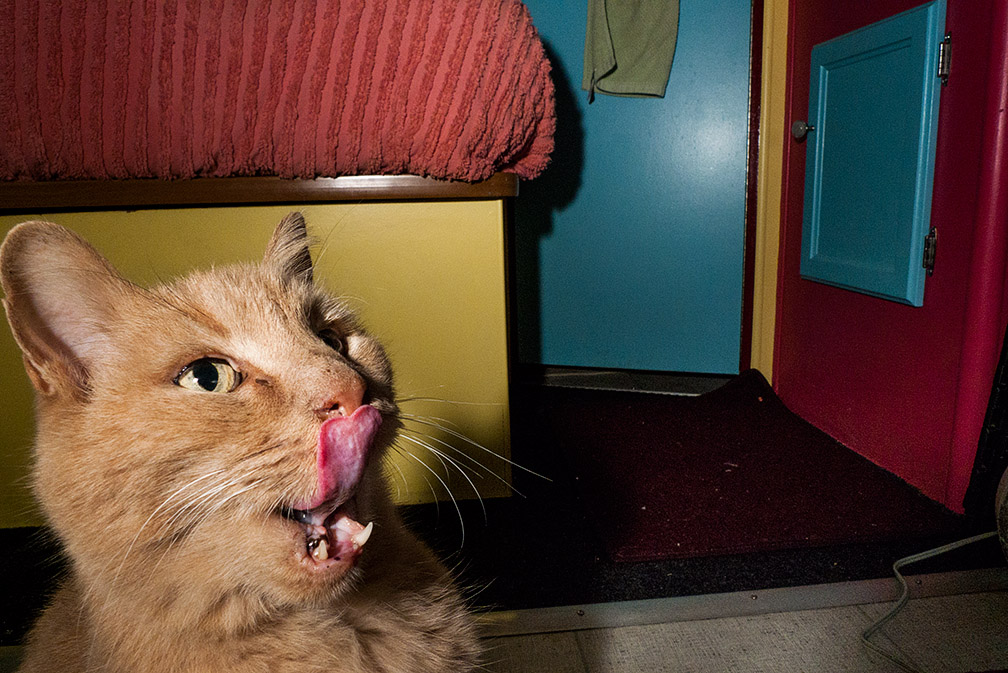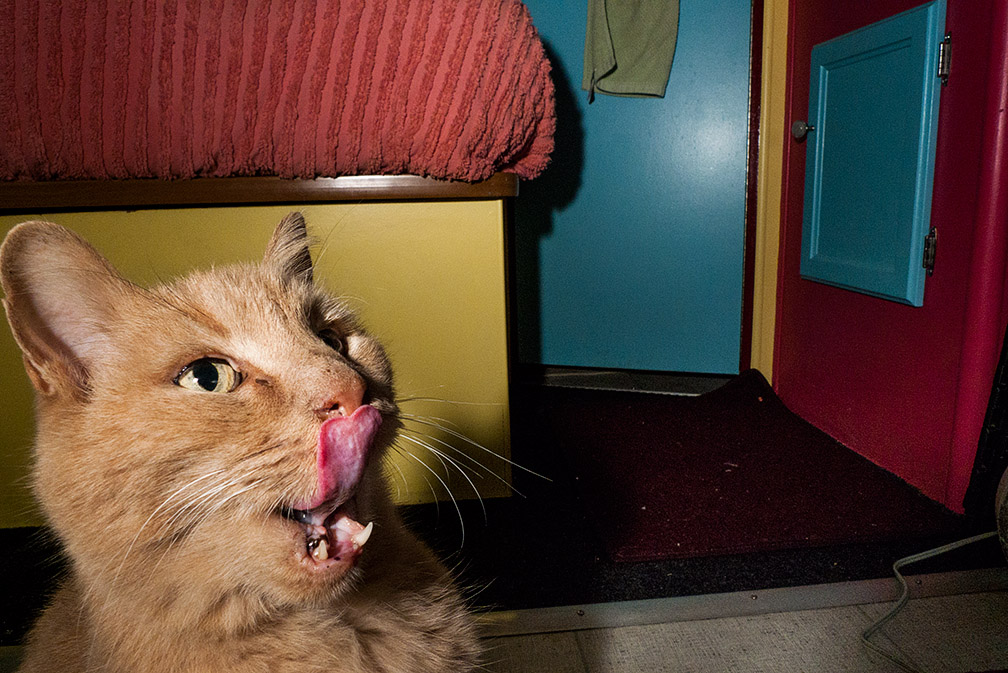 ---
We met this little road warrior outside of Omaha, Nebraska, at the Gretna KOA. Unlike store kitties, RV Park kitties are a bit hard around the edges, and not so easy to trust strangers. They usually depend on a few "residents" for daily meals, but they have learned to be wary of sudden movements and ginormous, thundering auto-beasts that invade their territory on the hourly.
I love our full-time RV life, but one of the things I miss about our S&B life is our cats. In our 20 years together we have had four cats. Our last one came to us just a few weeks after we got married, and died just a few months before we hit the road full-time. He was 20 years old. Tommy will always be with us. And I have to admit that I look for him in other cats that we encounter on the road.
This husky orange fellow was like Tommy on steroids – if Tommy had been an RV Park cat.
We met this guy on our first walk around the park. He kept his distance. Cautious. For the next 10 days we courted him on our daily walks. We had resigned ourselves to the idea that we would only have a few quick pets and purrs on his home turf  before we left. He never let us get any closer, and never followed us away.
The night before our departure, as we were packing up, Gretna Cat wandered up to our open door and invited himself in. He had NEVER come anywhere close to our campsite before, always staying close to his steady food sources several rows away.
I was cleaning out the fridge. I turned around. There he was.
---
---
Text and Images © Andrew Auten – All Rights Reserved
---